Managed and Co-Managed IT Services for Small to Medium Businesses
Lower operating costs, gain access to new resources, and achieve better overall IT management with Black Rock IT outsourcing services.
Our intention is to bring transparency into what it takes to power the modern business from an IT perspective. Of course, all organizations are unique and have their own requirements, but the pricing below should serve as a baseline to begin evaluating your IT spend.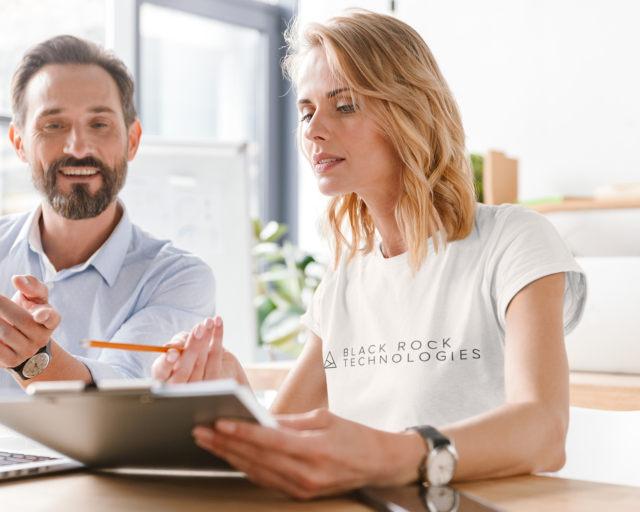 One Partner. All Your Managed IT Services Needs.
Meetings, strategizing, refilling your cup of coffee – your to-do list is endless when you're running a successful enterprise. We know that technology isn't perfect, and you're going to experience hiccups along the way, but what matters most about your technology is the people behind it.
Shift your focus back to core business functions and add our technology experts to your team. Black Rock's IT outsourcing services allow you to get back to work without worrying about whether your IT is running at full optimization or if there are costs that can be cut. Our managed services include helpdesk and desktop support, enterprise service desk, systems and networks management, virtual CIO services, custom technology roadmaps, and proactive IT monitoring.
Fully Managed IT Services from Black Rock Tech gives you the support you need for your critical IT systems without the cost and hassle of doing it all in-house.
We work with your internal IT team to identify areas where we Black Rock Tech can support, freeing up your team up for higher value tasks.
Our team can help move you into the Microsoft 365 Cloud and manage the environment to ensure your Microsoft 365 instance remains secure, available, and performing optimally.
Cybersecurity is here to stay, and every business should take it seriously. As a leading managed services provider (MSP), we make securing your business easy and do it at a fraction of the cost.
Servers and workstations are complex machines that require consistent maintenance and repair to keep them performing well and to extend their life as a useful tool.
Your IT Manager without the overhead.  We take on the role of your Chief Information Officer (CIO) to build your IT strategy and manage IT services delivery.
Software consulting services include app development, support, cloud migration, modernization, integration, security management, and more.
IT infrastructure services cover administration, monitoring, troubleshooting, and optimization of corporate IT infrastructures such as phones, network, and physical access.
Businesses partner with Black Rock Technology to find improvement opportunities in their business processes and launch digital transformation.